In-House or Outsourced IT? Discover What's Best for Your Business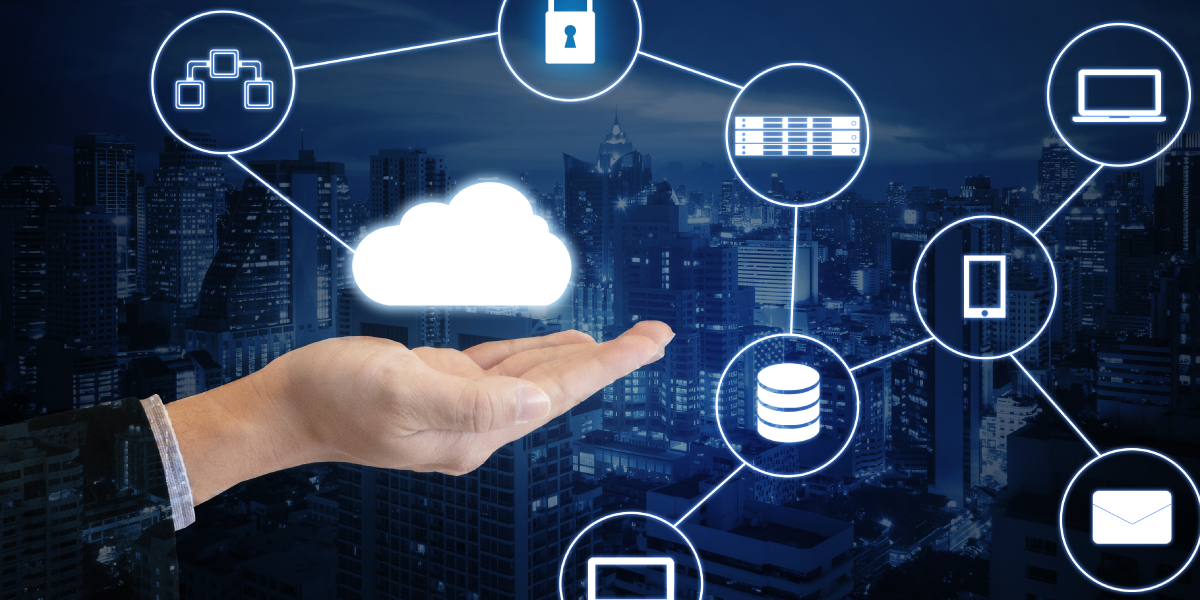 Four-minute read
When it comes to managing IT operations, enterprise leaders will inevitably reach a point where they need to consider hiring an in-house IT team or outsourcing their IT operations to a managed services provider (MSP).

There are pros and cons to both options. From budgetary constraints to fear of relinquishing control or having to implement new policies and alien technology, there is a lot to consider when building your IT strategy and finding the right fit for your organization.

To help you in this process, we look at some benefits of working with an MSP versus hiring an in-house IT team.

A Dedicated Team of Experts
It takes a lot of time and effort to hire and manage a team of individuals who cover all aspects of your IT needs. When you work with an MSP, you gain access to a whole team of experts with diverse skill sets without the burden of directly managing staff. Information technology is their specialty, and they will be in tune with the latest tech developments that align with your business goals to ensure continuity, so you won't need to worry about this.
Some IT MSPs even have dedicated teams that work with specific industries or groups of clients. This means you gain a team of experts with industry familiarity, including your line of business apps (LOB apps), staff members and your organization's unique implementations. A highlight of this relationship is quicker resolution times because a team of people works together to solve problems rather than escalating through multiple tiers of technicians. This MSP-client relationship also means fewer repeat issues because calls are not going to different people every time.
More importantly, not all providers work like this. For example, some will outsource their frontline support to large call centers all over the world to reduce costs; often, support quality suffers in this scenario. So, it is crucial to ask how support is structured when considering an MSP.

Cost Considerations
While there may be an initial upfront cost (such as implementing new procedures or technology), outsourcing your IT operations can be more cost-effective in the long run. This depends on the pricing model the MSP offers. The primary billing styles are:
Hourly/Break-Fix
You are billed at an hourly rate whenever you call in to have something fixed. Unfortunately, in this scenario, the provider is paid solely when there are issues and, thus, they may not be motivated to help you proactively avoid problems.
Per User
You pay a set price for a certain level of support for each staff member. This can include software (Microsoft 365), management and security tools (patching, anti-virus, etc.) and helpdesk support. Often, project work (replacing laptops, setting up new users, etc.) falls outside of what is included and would be billed on an hourly basis or at a set rate per project.
Per Device
This style is similar to per user, but you are billed per device. Again, project work would likely be billed at an hourly or set rate.
All Inclusive
This model provides a truly predictable monthly bill that can be per-user, per-device or solution-based. These relationships begin with comprehensive tech assessments and technology roadmaps to ensure a truly all-inclusive contract is created. All future project considerations for the contract term would be identified upfront. Obviously, this is the most comprehensive and predictable option – but it can be a bit more expensive.

Proactive Problem-Solving
Monitoring and evaluating your systems can be a laborious task that an in-house team may not always have time for; this is where an MSP will prove extremely helpful. Ongoing and proactive monitoring of your systems and network is an essential element of what an MSP does. They ensure that issues are resolved before they become a significant concern for your organization, and you will have all the tools in place to eliminate instances of faults in your systems.
Your MSP should constantly evaluate the best use of your technology and offer suggestions for continuous improvement. Ultimately, they should help you optimize your network, minimize staff and service downtime and prevent technical issues.

Access to Technology

Information technology solutions are developing quickly, and it is a challenge to keep up to date on top of all your other priorities. With an MSP, you don't need to worry about these details. You will have access to standardized technology and all the latest hardware and software you need to succeed. You will have a strategic advisor to help ensure your technology scales with your business.

24/7 Assistance
While having an in-house IT team means you have access to in-person assistance when you need it, this is often confined to your usual operating hours and doesn't extend to after hours, when issues often arise. Many MSPs offer around-the-clock technical support and access to a dedicated help desk whenever and wherever you need it. If 24/7 support is something you value, ensure your partner provides this.

Compliance and Security

An MSP will keep your security top of mind, always. You will have complete end-user protection to keep your organization running safely and smoothly, with ongoing monitoring and upgrades to your systems to ensure best cybersecurity practices and compliance. This should include regular training for staff to ensure your teams are well-equipped to recognize and avoid phishing scams, ransomware attacks and other cybersecurity risks.
A worthwhile MSP will curate quality network security components that will suit your business needs and budget, so you can trust that your IT infrastructure will not let you down when you need it most. For example, designDATA recommends Sophos XGS Firewall for many enterprise-level use cases.

At designDATA,
we offer free productivity and cybersecurity training
to ensure your teams feel tech-savvy, efficient and productive.
Not a client? No worries!
Sign your team up for a free session today!


Staff Management

Working with an MSP means you won't need to worry about all the staffing issues that go along with managing people. No more hiring and training new staff, worrying about staff retention and other HR headaches. No more needing to fill the gaps or worry about lack of assistance when critical members of the team are on vacation. You'll always have access to support when you need it.
Hybrid work has increased the complexity of business IT. Employees are more frequently working outside the office, so your IT partner needs to address this shift. Remote work can impact productivity and business security in many different ways, and using the right technology the right way can make a big difference to your business outcomes.
Cloud technology has allowed SMBs to maintain and improve workflows while increasing productivity and business operations as the world of work goes through a seismic shift. Did you know that 48% of corporate data is stored in the cloud, and businesses that make the most out of cloud migration can expect benefits? Outsourcing migration projects can help your business realize those benefits much more quickly and easily.
There are many pros to outsourcing your IT operations to a trusted partner, and it is worthwhile for enterprise leaders to consider if this is the best option for their technology needs.
When you work with designDATA, we become an extension of your team. We start all client relationships with a comprehensive technology assessment. Moving forward, we remain faithful to a five-step communication cadence that includes weekly, monthly, quarterly, bi-yearly and annual reviews, which address valuable discussion points for both sides. Our team-based approach to partnerships means we become a friendly and reliable extension of your team.
Let us ensure you have all the tools and technology to succeed and the end-user protection to keep your organization running securely. You'll have more time to grow your business and concentrate on your strategic goals.