Do You Have to Manage Your Managed IT Service Provider?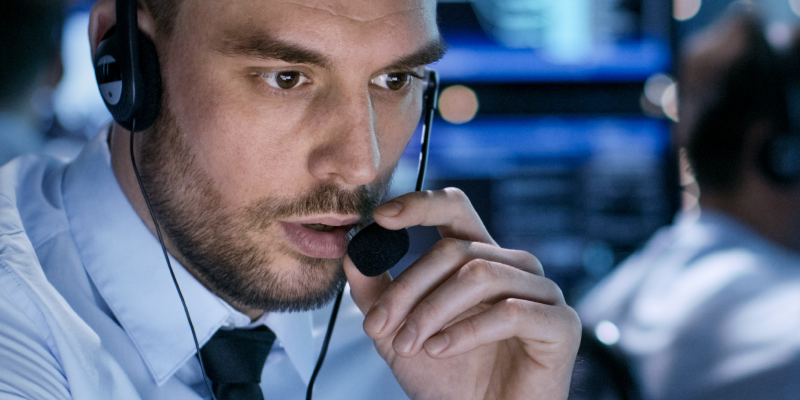 Four-minute read
As an increasing number of businesses shift to hybrid work models, receiving efficient information technology (IT) services has never been more crucial. A managed IT service provider (IT MSP) can ensure your employees are working efficiently and securely – no matter where they're situated.
Because the relationship between an organization and its IT provider has become so essential, it has never been more important for businesses to feel like they're in good hands. Unfortunately, not all MSPs offer effective communication to ensure clients understand the value of their services. Moreover, it is not the client's job to implement and prioritize effective communication between both teams – it is the managed IT service provider's job.
We believe it is incumbent upon MSPs to put in place a clear communication cadence with their clients concerning IT priorities. Below we outline our top five keys to effective client communication and how a team-based approach can help ensure everyone feels informed and confident about the partnership. But first, let's discuss today's customer satisfaction landscape as it concerns MSPs.
Customer Satisfaction and MSPs
Net Promoter Score (NPS) is a significant client satisfaction benchmark in B2B services. On average, IT service providers scored 44% in 2022, but in the six years before the COVID-19 pandemic, the average NPS for a managed service provider went as high as 24% in 2019 and as low as 11% in 2015. The distinct rise in NPS can be explained by the fantastic work IT service providers did to make the transition to remote work possible during the pandemic. Still, service providers must continue to deliver to maintain this goodwill.
It is important to note that the NPS standard for excellent service is 50%, and according to Datto, the average MSP has a score of 18%, which places them lower than similar industries.
designDATA does not settle for the status quo. We want our customers to get the maximum value for their time, money, and resources, and we believe a large part of making this a reality for our clients is communication.
designDATA's Five Keys to Effective Communication
We believe that a clear communication cadence benefits the client and the managed IT service provider. It allows us to meet our client's needs better, and the client can see the demonstrable value of the services we provide. This cadence involves:
01. Weekly Tactical Meetings
A Program Manager (think fractional IT manager) prepares an agenda and meets with your team to review ongoing services issues, schedule and communicate any downtime or maintenance, and address any concerns that are top of mind.

02. Proactive Priority of the Month

Our clients need us to be proactive rather than reactive, so designDATA prioritizes essential items often left at the bottom of the pile indefinitely by other MSPs.
03. Quarterly Benchmarking
We perform quarterly assessments of your IT environment in five key areas: productivity, cybersecurity, infrastructure management, cloud service enablement, and business continuity. We compare the effective use of technology to our other clients.
04. Bi-Annual Business Reviews
This is where we meet with non-IT stakeholders. We have an executive-level discussion about the accomplishments of the last two quarters and the plans for the next two. These meetings also cover budgetary impacts, the possibility of adding emerging technology to their tech stack, and an analysis of how we can add more value to their business.
05. Yearly Initiative Rankings
This is where we discuss more broad-level critical success factors. We use a project ranking matrix that scores initiatives on the most significant impact they have on the business to prioritize what is most important. We rank recommended IT initiatives according to the client's business criteria.
Do Your Research – Then Purchase
The best spending is done wisely and carefully. Before you start shopping, ensure you have a solid idea of the needs and wants of your organization's personnel and its clients and what your systems require to meet or exceed those metrics. Then, purchase consciously to make sure you can meet these needs.
A thorough assessment will give you an idea of your organization's priorities, with the most important upgrades for best performance (and timely resolution of present or future vulnerabilities) coming first, followed by the "nice to have" items.
Enjoying Exceptional Communication with Your MSP
While the five-step communication cadence we have outlined above is incredibly valuable, an additional way to ensure all parties feel informed and happy with the partnership is by prioritizing a team-based approach.
To ensure our relationship with our clients is constructive, we provide a team-based approach to help-desk service, meaning your staff will enjoy familiar engineers whenever they need support. Our team-based approach also means that everyone in your organization has a dedicated point of contact, creating comfort and consistency. This is something that we encourage all organizations to implement as it provides clients with the experience of having an in-house IT team, all while leveraging the benefits of working with a comprehensive outsourced MSP.
No matter the MSP you partner with, you should not feel like you're managing them. We pair our customers with a dedicated client team that knows you, your environment, and your business criteria so well that we feel like an extension of your team.