The Interesting History of Microsoft Business Voice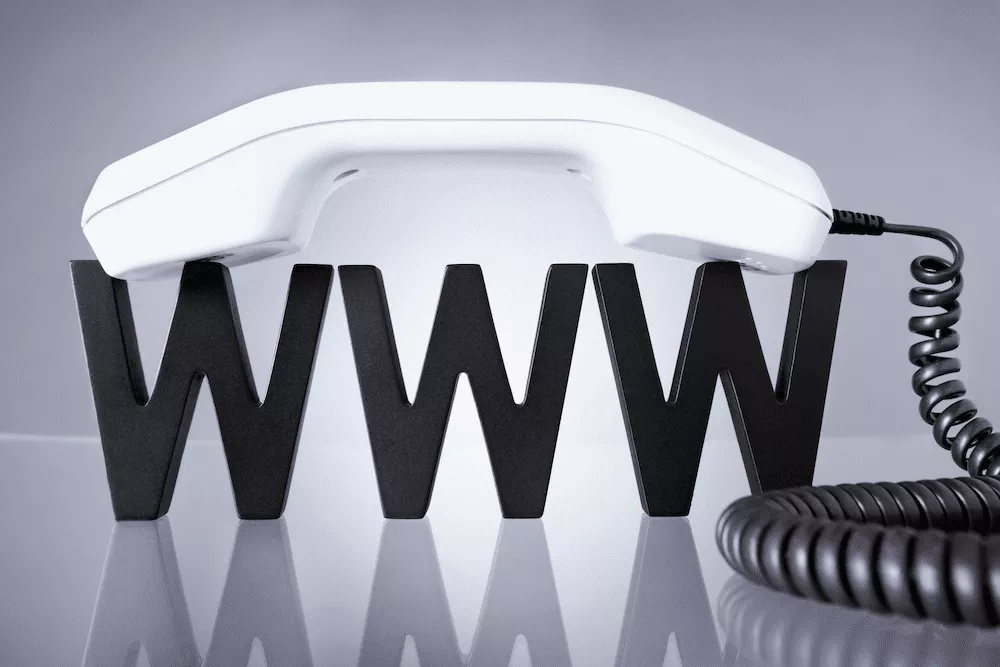 Four-minute read
The COVID-19 pandemic has forced enterprises to seriously consider how they manage the collaboration of geographically dispersed teams.

In search of flexibility and access to high-quality communications, many have turned to Voice over Internet Protocol (VoIP) as the ideal solution to streamline their corporate communications.

A seemingly unlikely organization now threatens all leading VoIP/commercial telephony providers: Microsoft. They are leading innovation, modernization, and business intelligence in VoIP. Nowhere is this more apparent than their latest offering in cloud-based telephony: Microsoft Business Voice.

Below we've outlined the interesting history behind today's quickest growing corporate phone system.
A brief history of Microsoft telephony
In a surprising move, Microsoft bought Skype in May 2011 for $8.5 billion. The company was incorporated as a division of Microsoft, with the purchase including the acquisition of all of Skype's technologies. As part of Microsoft's plan to expand into IP communications, acquiring Skype not only meant gaining the technology to do this but also granted the enterprise access to an expanded user base.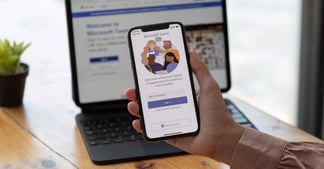 While the corporation initially kept Skype running without any significant changes, in April 2015,Microsoft launched Skype for Business, which could be integrated into Office apps and included added features like enterprise-grade security and the ability to manage employee accounts.
Two years later, the corporation introduced Microsoft Teams, intending to phase out Skype for Business, essentially making Skype obsolete by August 2021.

This means that come August, organizations using Skype will be forced to use Teams for their internal and external communications, screen-sharing, and conference calling.
Microsoft Business Voice steps into the arena

Microsoft Teams built on what Skype delivers, but with added features to make it an all-in-one communications platform intended to streamline remote communications and workflow. Since its inception, more features have been added to enhance this purpose.

One of these features is Microsoft Business Voice. Launched in 2020, it is a cloud-based phone system offered as an add-on to an existing Microsoft 365 or Office 365 subscription and integrates into Teams.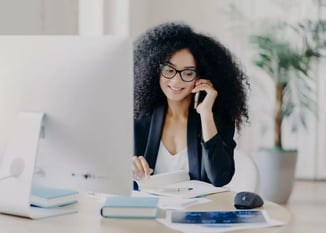 Business Voice allows both calling and chat together within Teams; you can call anywhere from any mobile device. It is even possible to make and receive PTSN calls with people outside your organization. Business Voice also offers call forwarding, call queues, and can convert text to speech, among other great benefits.

As an add-on to your existing Microsoft subscription, no new licenses are needed or additional software to manage. It is also possible to port your current phone numbers and integrate them along with a phone plan from Microsoft. This means shifting to Business Voice can be a seamless transition.

Business Voice is the culmination of Microsoft's vision of having users working on everything within the same platform. While it may not have made sense at the time, Microsoft's acquisition of Skype has certainly paid off. The corporation seems unstoppable compared to other manufacturers of cloud-based phone systems, and it is likely to continue gaining traction for the foreseeable future.

designDATA's Business Voice solutions

Microsoft Teams lets you call, meet, and collaborate all in one place. And now, with Business Voice, you will have access to the corporate phone system, too. Microsoft Business Voice is the ideal solution for organizations needing flexibility and convenience in today's remote working landscape. Luckily, designDATA can help your enterprise set up your corporate phone system to leverage Microsoft Business Voice's best features.