What to Expect from a Business Technology Needs Assessment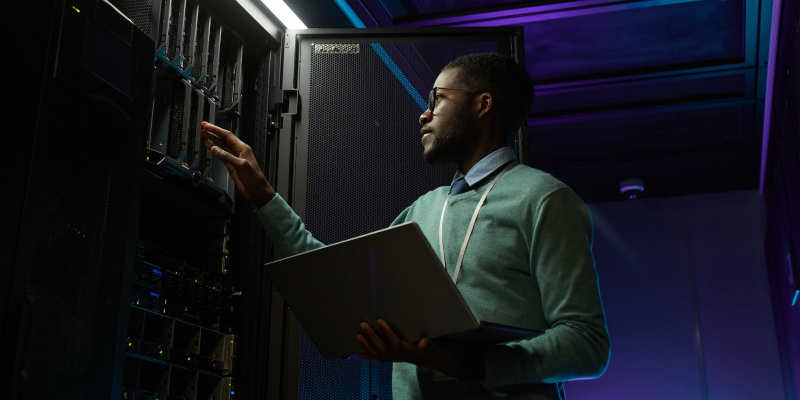 Four-minute read
Modern businesses rely extensively on computer hardware and software, all of which inevitably fall into obsolescence or are found to have vulnerabilities. Moore's Law may no longer be the rule of the day, but you must keep pace with modern business demands to keep your systems free of vulnerability. Thus, it is essential that your enterprise engages in regular maintenance, updates, and upgrades. Further improving necessary systems (along with any related practices, policies, and procedures) can help future-proof an organization ahead of any concerns that may be on the horizon.
Whether you are working on adapting your business to a hybrid model or upgrading older systems for improved stability and performance, this begins with a technology needs assessment. A good assessment process will find your company's strengths and weaknesses and any unexpected factors that may be holding you back. By thoroughly examining the condition and needs of your enterprise, you can get a clear picture of what is necessary or lacking, what to upgrade – and how, when, and where. Such an assessment will also show how to do so in the most efficient and cost-effective manner, and even help you determine when you will need to fully re-examine everything in the future.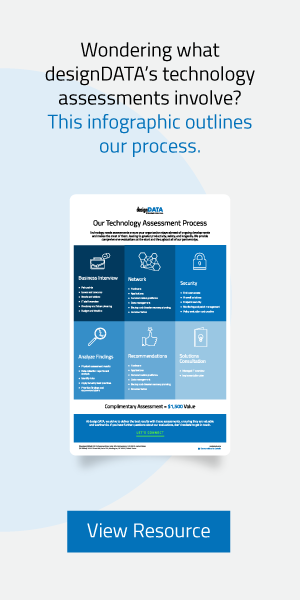 Gather the Relevant Information
Every organization has its own structure and goals. Thus, each one must be carefully examined to determine how its performance compares to its industry at large and what that enterprise needs to bring it up to par or beyond. This will involve discussions and surveys with your employees and related stakeholders who handle the day-to-day business objectives to determine how they work with the technology used to address them. Determining not only what works, but what does not, will be vital to this process, as well as any particular favorites or frustrations they have when it comes to productivity and any effects on their performance and morale.
Review Your Existing Technology
The next task in an assessment is a systematic examination of the technology itself and how it interacts with your stakeholders' concerns. The age and condition of the hardware are important as outdated devices are less capable, but software is just as necessary to examine, if not more so.
Your machines are the substrate upon which that software runs, but the programs you use are much more often in need of upgrades. Each software's version and any related updates or patches are important, along with how that software is used and how it compares to others in the industry. Cybersecurity is a vital aspect of the review: your system's safety is based on devices and applications alike, and the repercussions of a compromised system are costly indeed.
Finding and improving on tool silos is also a necessary part of any technology assessment. Tool silos concern when multiple teams use different software to accomplish the same thing. This practice can be costly and cause disconnection and confusion, so ensuring software alignment across your organization is an important goal to work towards.
One way to achieve this goal is to provide effective training for all staff members; this will maximize technology adoption and minimize the impact of technology changes on productivity. This is one of the many reasons designDATA offers free training to all clients.
Do Your Research – Then Purchase
The best spending is done wisely and carefully. Before you start shopping, ensure you have a solid idea of the needs and wants of your organization's personnel and its clients and what your systems require to meet or exceed those metrics. Then, purchase consciously to make sure you can meet these needs.
A thorough assessment will give you an idea of your organization's priorities, with the most important upgrades for best performance (and timely resolution of present or future vulnerabilities) coming first, followed by the "nice to have" items.
Follow Up with Future Reviews
When it comes to an assessment of the tech needs in your enterprise, the only true constant will be change. To keep up with the ever-evolving nature of technology, business, and how they intersect, your organization will need another assessment – and another after that, and so on. Luckily, a great Managed Services Provider (MSP) will annually review your technology road map and business goals to ensure everything is aligned; this includes budget, timelines, and the ability to implement and scale new technology to achieve new business outcomes.
Your assessment results will determine when or even how often following reviews should take place. Think of this as the enterprise-level version of a yearly doctor's physical. Each one is a snapshot of the organization's condition, performance, and needs; over time, these reviews can give you an idea of the long-term arc of your business' approach to changing trends and demands.
Effective communication is essential to make the most of the reviews your MSP implements. Our leaders at designDATA believe strongly in the following client communication cadence: weekly, monthly, quarterly, bi-yearly, and annual reviews, each with valuable discussion focal points for both teams. This helps us feel plugged into an organization, ready with metrics and adjusted technology goals that reflect what business leaders care about.
How designDATA Can Help
Upkeep of business technology helps your enterprise perform efficiently and achieve its goals quickly. It should be considered a necessary – and mandatory – aspect of doing business. Technology needs assessments ensure your organization stays abreast of ongoing developments and makes the most of them, leading to greater productivity, safety, and longevity.
The most effective technology needs assessments are performed by those with the best skills and experience available. At designDATA, we strive to deliver the best results in these assessments, always ensuring they are valuable and worthwhile. If you have further questions about an evaluation and how we can perform one for you, don't hesitate to get in touch!