Top IT Priorities for the Professional Services Industry
Four-minute read
Professional services firms (PSFs) bring their expert knowledge daily to help their clients meet their business goals. To do this, they need excellent IT support to meet the increasingly digital demands of a constantly changing organizational landscape.
IT is an opaque world, so it is hard for outsiders to determine their IT priorities. Below are three important items a professional services executive needs from an IT provider.
Cybersecurity

When PSFs offer their expertise to clients, they also promise to protect sensitive information, trade secrets, and third-party data. Part of their core business, regardless of industry, involves exchanging information. A professional's distinguishing characteristic is that they have agency and a fiduciary duty to act in their client's best interests.
In the digital age, a lack of cybersecurity can compromise those responsibilities, damage a firm's reputation, and erode client trust. Cybersecurity should be a top priority, so you can protect yourself and your clients and create the best customer experience possible.
Companies want investments in their IT priorities and cloud services to have a significant ROI for productivity and revenue. However, overlooking cybersecurity can affect a company's long-term outlook far worse than a few lackluster quarters. According to Forbes, cybercrime cost U.S. businesses more than $6.9 billion in 2021, and yet only 50% have a cybersecurity plan in place.
These two factors can work together to create an unhealthy situation for PSFs. For example, a cyberattack could steal financial information from accounting firms and expose their clients and third parties to extortion, fraud, and identity theft. Being a source of data leaks could lead to legal liability and devastating damage to your reputation.
There are ways for professionals to meet their IT goals and protect themselves and their clients from hackers. The most effective approach is to outsource your cybersecurity. An IT Managed Services Provider (MSP) can identify and mitigate security risks, create data loss and disaster recovery plans, and provide security awareness training to make "human firewalls" as human error is an often exploited vulnerability.
A Team-Based Approach to IT


You need to invest most of your energy and funds into providing the most satisfactory customer service possible to your clients in a highly competitive market. Your investment in tech support and cloud services needs to be as unique as your company. One size does not fit all.
You do not want to be oversold tools your team does not need of which you cannot afford. An IT provider should work with you to create a custom host of technology services that works with your business strategy, not a prepackaged set of IT solutions that do not suit professional services.
There are obvious benefits to having an in-house IT team. They are dedicated employees who are enmeshed in your company culture, know your IT priorities intimately, and provide onsite tech support when problems arise. Yet, not every PSF can have an entire team not directly generating revenue.
That is why it is beneficial to find an IT MSP that will get to know you and your company thoroughly – one dedicated to achieving your business objectives. This is one reason designDATA prioritizes a team-based approach to managed services. We want to ensure our clients are not constantly chatting with new, unfamiliar support staff. Having a team that is closely integrated into the client's organization also helps us proactively find and solve issues. As well, this approach creates the experience of having an in-house IT team without any of the drawbacks, confirming that your investment is worthwhile.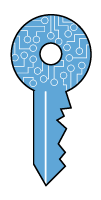 Emerging Technology and Digital Transformation

Your firm is here to stay, but technology and the world of work are ever-changing, so you owe it to your business, clients, and employees to continuously fold in emerging business technology and new ways of working into your digital repertoire.
Professional service executives are already leaders in their industry because they took exhaustive steps to master their profession, so we recommend seeking an IT provider who is equally as keen to take your technology environment to the next level.
MSPs are more than just tech support; they can be total game-changers for your productivity levels and business processes while helping you set and meet your IT priorities. For example, without IT leading the charge, the transition to hybrid work would not have been possible.
Digital transformation does not need to be radical to be effective. For example, using a single sign-on integration (SSO) can save your team time and aggravation by only using one account to access your digital business and tech services.
Cybersecurity, a team-based approach, and innovative and proactive technology practices are essential factors for professional services firms considering an IT partner. If you are just beginning your search, check out our resource library filled with valuable eBooks, infographics, and videos to help you make an informed decision.

Looking for a quality managed IT provider?
designDATA is an MSP that has helped companies stay secure and efficient while achieving IT excellence for over 30 years. We are eager to help professional services organizations reach new heights by keeping their business technology running smoothly. Use your billable hours to help your clients, not troubleshoot technical problems.