Why You Should Move Over to Microsoft Teams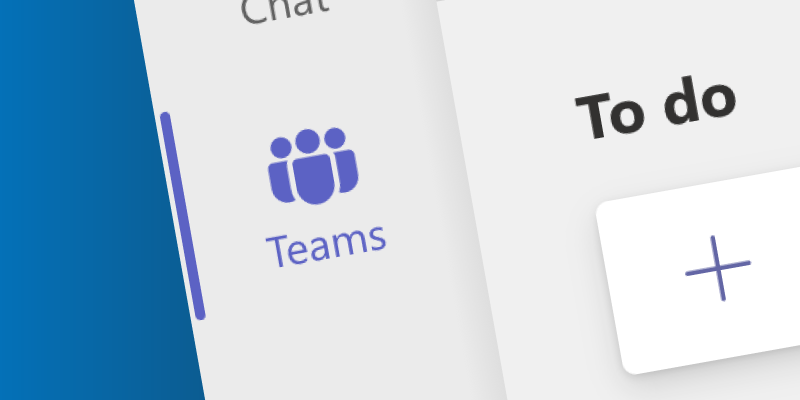 Two-minute read
Every day I get asked the following questions:

⇒ How can my team collaborate better?
⇒ How can we minimize the number of applications we use?
⇒ How can I decrease the cost of the subscriptions we use?

My response is always the same: by switching over to Microsoft Teams. Here are some of the ways this all-out platform responds to the above concerns:

Save Money
Microsoft Teams does what 3-5 of your existing subscriptions do, so why not pay once and continue doing all you need to do, plus more?

One App to Rule the World
Speed up collaboration and increase your organization's productivity levels by using one app for everything. Some of the features Teams can provide are:

⇒ Business Voice
⇒ Chat windows
⇒ Meetings
⇒ File management
⇒ Project management

Integrations
Microsoft has over 200 app integrations. Connect to other apps easily so that you can continue to collaborate. This also offers extensive flexibility, so you can make Teams work for you and customize your usage to fit every team's unique needs.

Stay Connected – Anytime, Anywhere
Microsoft Teams addresses the need to communicate with remote, hybrid, and traveling employees. With the Teams phone app, you have immediate access to all apps and documents. You can even respond to chat conversations, join video calls, and continue collaborating on projects.

Improved Collaboration and Communication
Because of the integration with Office 365, you don't need to switch apps when collaborating on a document. You can create the Word, Excel, or PowerPoint document in Teams, immediately share it with your coworkers, and co-author in the blink of an eye.

Other Fantastic Features
Call transfer is easy – no more blindsiding your coworkers anymore! Simply send them a quick heads up before transferring the call.
Compatibility – Teams is available on Windows, Mac, iOS, and Android devices.
Integration – Teams is fully integrated with Office 365 and can integrate with most major applications.
designDATA's Microsoft Support
With Microsoft Teams and Business Voice, you don't have to sacrifice the features you need or love. Our experts offer implementation and support for Microsoft solutions – if your organization requires support or if you have any questions, don't hesitate to get in touch.