3 Ways to Improve Hybrid Meetings in 2023
Four-minute read
It is safe to say that hybrid work is here to stay. According to Forbes, 81% of business leaders believe hybrid will be the leading work model by 2024, but over 70% of businesses lack a comprehensive hybrid strategy.
For companies to succeed in this 'next normal,' they need a strong foundation. That foundation is an effective means of communication and collaboration. Hybrid meetings always result in inequity between in-person and remote participants. One of the best ways to mitigate this is by implementing the most meaningful hybrid meeting technology for your organization. But first…

Look at the how of hybrid meetings
Businesses worldwide are choosing hybrid work models because they value in-person collaboration and access to a global talent pool. To balance these potentially conflicting elements, how meetings are conducted cannot benefit one set of employees over the other. Even the perception of proximity bias can palliate employee morale and dampen productivity. Being intentional and thoughtful about how you structure your synchronous meetings can mitigate these potential hazards.
This first requires a systematic process for determining which meetings need to be hybrid, then eliminate meetings that shouldn't be meetings (can the discussion be resolved with a group chat, online poll, etc.? ). Finally, keep meetings remote if possible, even if a few participants are in the same place. This measure avoids creating a two-tiered participation system.
Look at the why of hybrid meetings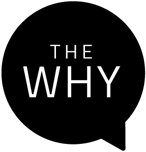 The phrase "this could have been an email" is all too familiar for the seasoned office denizen. Meetings should have a predetermined structure and purpose. If you are taking your team away from developing, improving and selling your product, then these meetings need to have demonstrable value, and different types of meetings need to be used strategically.
Take measures to keep "deep teamwork" – collaboration, innovation and interpersonal bonding – in-person whenever possible, and leave hybrid meetings to "shallow teamwork," such as coordinating, information sharing and straightforward decision making. Then, reduce inequities as much as possible through technology and design meetings from a remote-first standpoint.
Navigating the evolving remote and hybrid work landscapes can be challenging. But together, we can learn from one another and discover how to use technology, communication, cybersecurity and other techniques to our advantage. Click the button below to gain access to our HybridCSI 2022 content, where you'll be able to watch video sessions and download resources that offer industry insight and tips. It's time to empower your workplace.
Invest in Audio and Video Technology
Do not underestimate the impact discordant technology can have on employee experience. In 2021, 22% of companies reduced their office use while working remotely, but only 38% upgraded their video technology. This did not escape the notice of employees, as 70% had some difficulty contributing to video calls.
The best place to start is with audio. Hearing and being heard is a crucial part of ensuring equal inclusion in remote meetings. For example, we had a client conduct a major board meeting with some members in-person while others were remote. The sound was so terrible that an important vote took place without the remote participants realizing; they could not participate. We have experienced meetings where a cell phone on a conference table is the only audio connection between in-person and remote participants, which is certainly not ideal. These are just a few examples of the inequity and disruption of inefficient hybrid work technology.
Once you have an excellent audio solution, you can explore new video technology. One piece of technology to look out for is life-sized remote participation, where cameras are at eye level to facilitate better eye contact. There are also smart cameras available that pick up individual attendees in a room and put them in their own space on the screen.
Be Intentional
Technology plays a large role in creating more inclusive and productive meetings, but there are other techniques you can put into practice too that aren't always tech-based. Business leaders should constantly stay on top of all productivity trends to streamline processes and support staff. Here are some other tips we recommend:
Only invite teammates who really need to be in the meeting. Having people in a meeting who may not be vital to the topic can actually waste time, effort and potentially money. Instead of the individual working on mission-critical tasks, they're sitting in a meeting that may not apply to them. Instead, invite people who absolutely need to join the conversation. If something important arises, people in the meeting can relay the information to other members in a simple Microsoft Teams message or email.

Provide your team with an agenda. Prepare an agenda in a document, with action items. We are human, so sometimes we may get distracted by personal conversations during a meeting. Having an agenda to look back to can keep everyone on track. Also, send the agenda to your team 20 minutes before the meeting so that they will know what will be covered and can create questions beforehand.

Your meeting should have a strong ending. There's nothing worse than awkward silence and a meeting ending abruptly, and from experience, this seems to be enhanced for virtual meeting attendees. To avoid this, set the stage and allow people to voice questions or concerns.
How an IT MSP can help
The most important takeaway is to critically examine why you are doing things and how these things align with your goals and enable your staff to create value for your customers. It is immensely rewarding finding ways to boost productivity and elevate employee experience by thinking through workplace processes, policies and technology.
This is far easier said than done. designDATA can help you take your team's productivity to the next level by optimizing collaboration and communication tools. We work closely with our clients to ensure successful staff adoption of productivity tools like Microsoft Teams, Microsoft 365 Business Voice and OneDrive. We also offer custom deployment plans that keep your team secure, productive and engaged.