Microsoft's Productivity Tools: The Polly App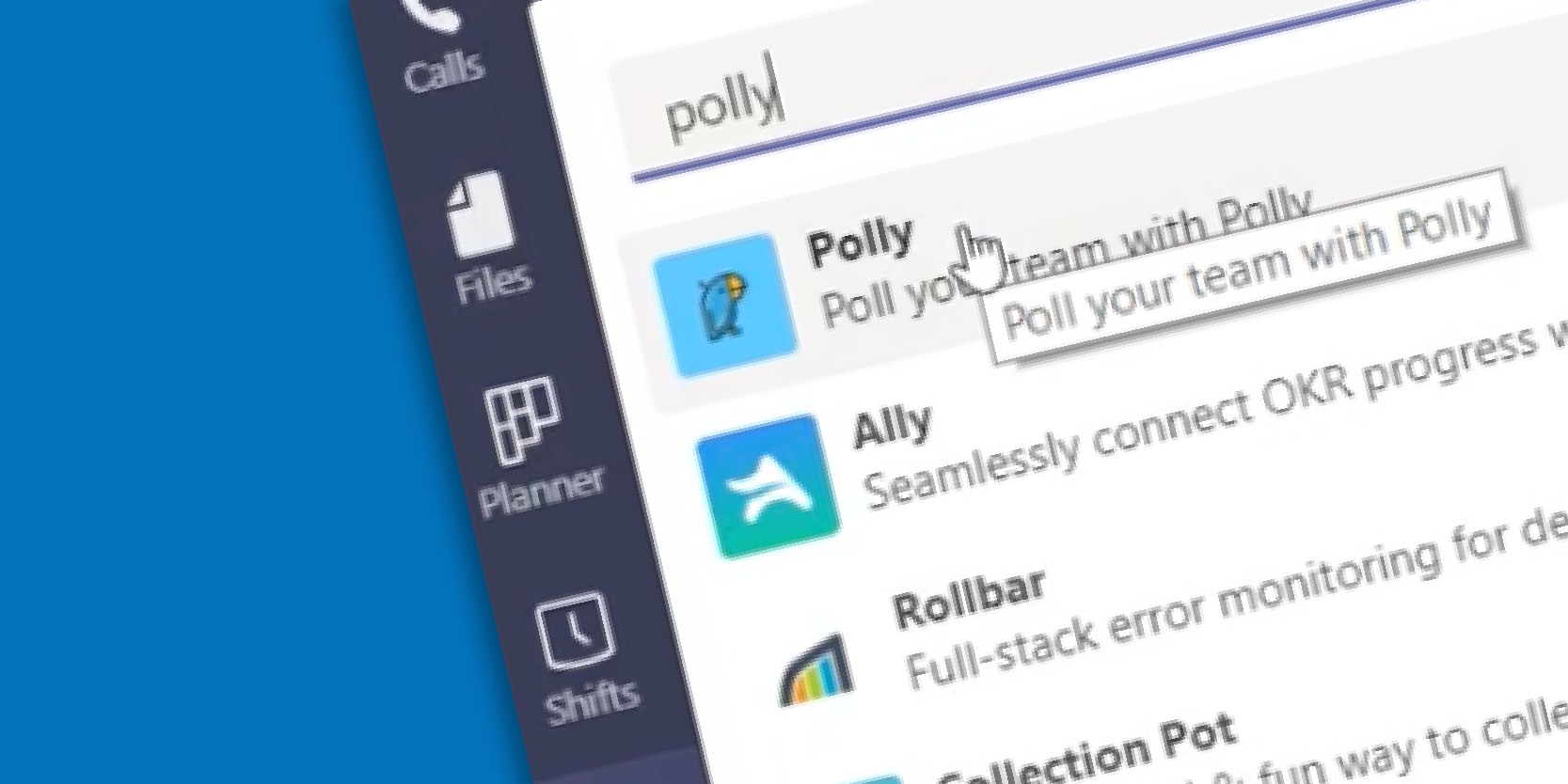 Three-minute read
Microsoft Teams is chock-full of valuable applications designed to make our lives easier. One such tool which increases collaboration and improves productivity is the Polly app. Polly is an application that creates polls and surveys. For Polly, a poll includes one question, whereas a survey includes multiple.

It's important to note that Polly has two versions – a free and a paid version. With the free version, you can easily create polls; however, surveys are reserved for the paid version.

Before expanding on other differences between the two versions, let's first run through how you and your teams can easily install and use the Polly app.

1. Click on the three dots at the bottom of your navigation bar, left of the screen in Teams. You can search for and download any application here and pin it to your navigation bar so that it is always visible and accessible.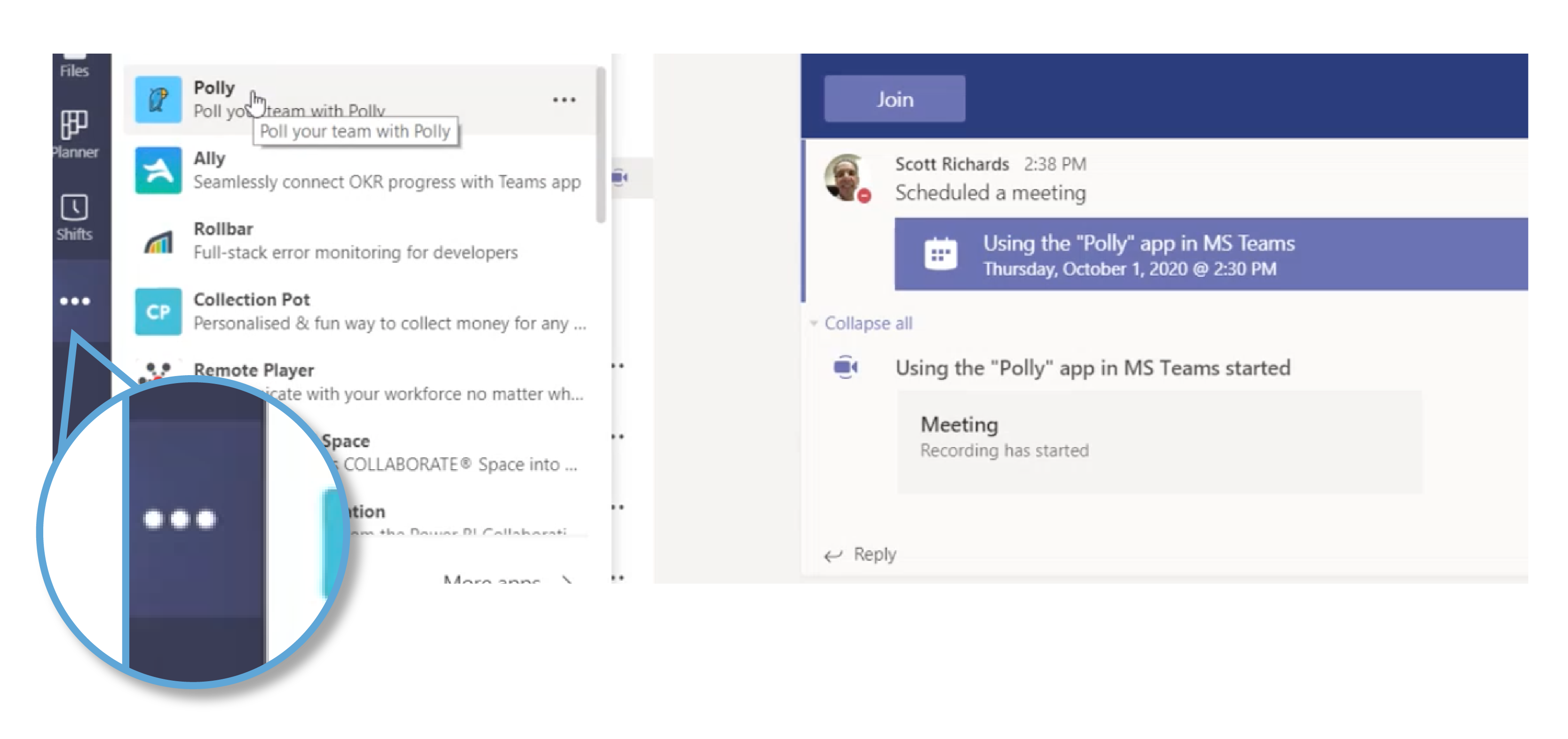 2. Now, whenever you start a conversation in a channel or chat, you will see a Polly icon among the others (like attachments and gifs).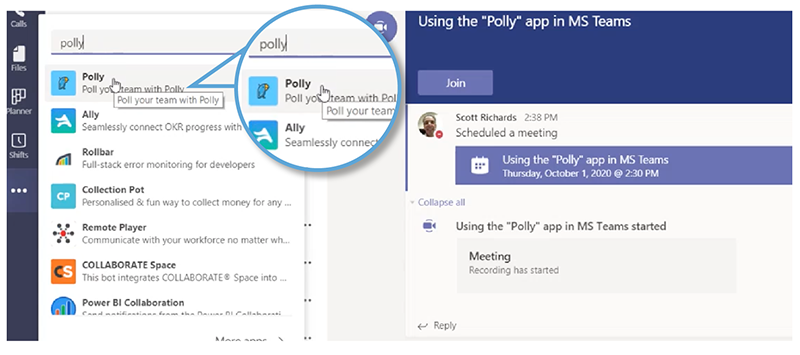 3. You can also add Polly as a tab into any Team by simply clicking on the + sign at the top of the intended Team. Search for Polly to add it.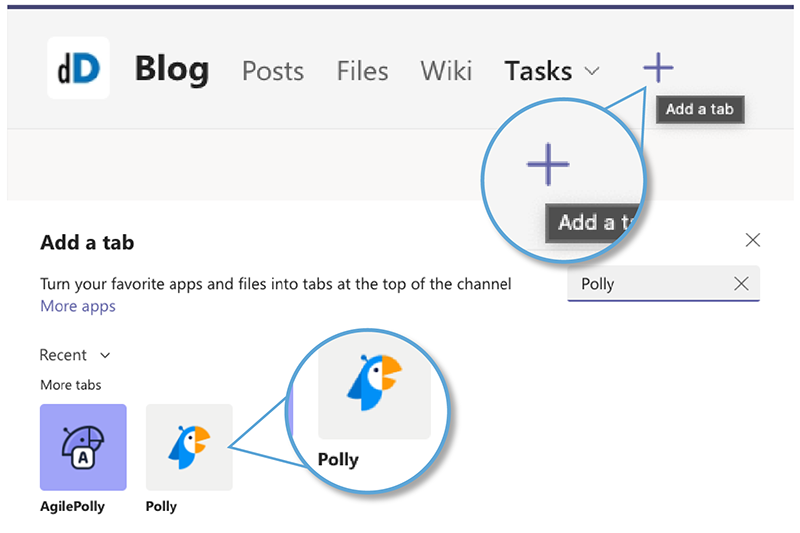 Now that you have Polly installed, how does it work? Wherever you'd like to access it, simply click on the Polly icon to open it. When it opens, you will see that you can create a poll template. With the free version, your choices are fairly limited, but you can choose an audience, a channel for the poll to live in, and when you'd like to send it.

Here are some options the paid version offers: templates, polls, surveys, recurring polls, greater analytics, and sending reminders.

To view the results of a completed poll, click on the View All Results button from your poll; this will bring you to a simple graph outlining everyone's choices.
designDATA's Microsoft Experts Can Help

Whether your organization is new to Microsoft's tools and technology or an experienced lot, our experts can help analyze and outline the best applications to bolster your team's productivity and collaboration. Don't hesitate to contact one of our experts to leverage Microsoft 365 features like never before.