The 5 Best 'Hidden Gem' Features in Microsoft Teams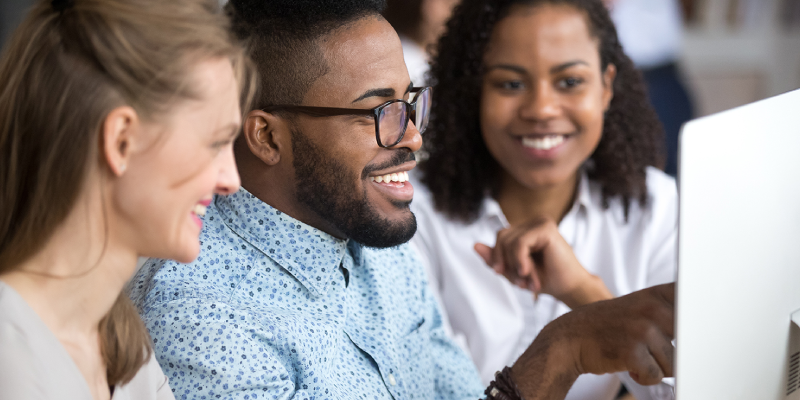 Having a comprehensive online team space for collaboration and virtual engagement has become essential in today's remote and hybrid business environments. Since the pandemic, many organizations have turned to Microsoft Teams to simplify their group work and increase their virtual teams' creativity and productivity. With more than 115 million users, Microsoft Teams has become a popular tool for managing remote work. In this blog, we will outline the best features of Microsoft Teams and how you can use them to your advantage.

From apps designed to improve workflow and efficiency to comprehensive project management tools, there are many great "hidden gem" features in Microsoft Teams to help organizations reach their productivity goals.

One of Microsoft Teams' best assets is integrating fully with Microsoft 365 and the apps that many team members are likely already using, like Outlook, PowerPoint, Excel, Word and SharePoint. This means that all your apps are in one location, and introducing Microsoft Teams should be a seamless transition, allowing team members to collaborate in real-time easily.
Want to get back to the basics and learn even more about Microsoft Teams features, themes and presenting options? Register for our next free training session now.
Here are our top five favourite hidden gem features in Microsoft Teams:
1. Bookmarks
Being able to bookmark messages and attachments makes it easy to save required actions for later. This is especially useful when you are multitasking and have multiple chats open. It is also possible to mark a message as unread if you want to tend to it later. These commands are found by clicking on the ellipsis next to a message. To find your unread or saved messages, use the slash feature by inputting "/unread" or "/saved" in the search bar.

2. Search Bar and Slash Commands
A search bar is nothing new or extraordinary and may not seem like a hidden gem feature in Microsoft Teams. In this case, however, it doubles as a command bar, which is handy for quick navigation. Commands are shortcuts for performing specific tasks in Teams like changing your status, opening a file, making a video call or starting a chat. By inserting a "/" before a word in the search bar, a list of useful commands appears.

3. Applying Background Effects in Video Chats
When it comes to virtual meetings, background distractions can be a frustrating thing to manage. There are great features in Microsoft Teams that allow participants to utilize background effects to subtly conceal their background so that only they are visible during a Teams video call. To blur the background, click the ellipsis in the bottom toolbar. It is also possible to suppress background noises during a video call. To control the background noise settings, go to your profile picture at the top of Teams, then go to Settings > Devices > Noise Suppression.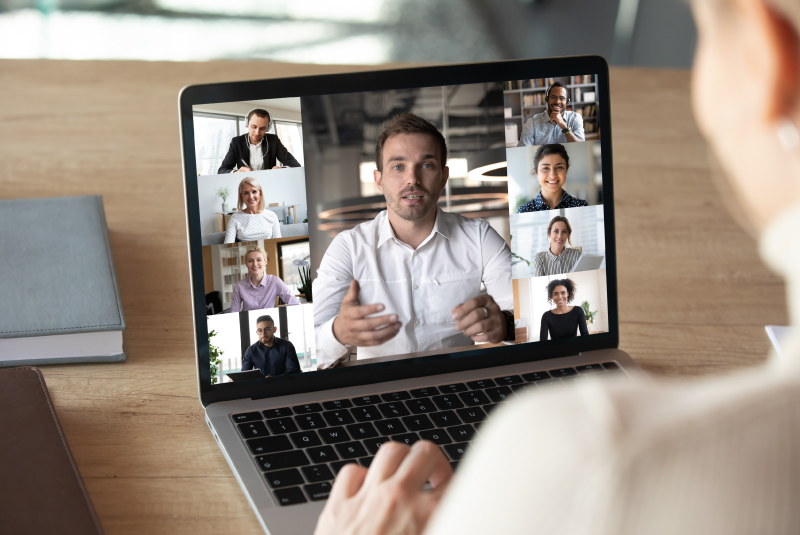 4. Meeting Whiteboards
Meeting whiteboards are a useful feature in Microsoft Teams that allow participants to collaborate visually in real time. There are two ways to use whiteboards in Teams: using the Microsoft Whiteboard app or the Freehand tool by InVision. Meeting participants can sketch, write and brainstorm new ideas onto a shared digital canvas, much like they would in the boardroom. This makes for a more personal and interactive experience. After a meeting has ended, the board will still be available to participants in a tab labeled "Whiteboard."

5. Multiple Languages and Built-in Translator
Having Microsoft Teams support more than 60 languages allows for more inclusive collaboration for teams across the globe. This handy feature allows for captions in the spoken language or translated captions in one's native language for messages and chats without leaving the app. This means that team members who are more comfortable speaking in their first language can do so during meetings or chats.
The translate function can be accessed via the ellipsis next to a message. You can also record a meeting, and have it transcribed – this is then available to team members needing a recap of what was discussed in the meeting.
6. Work Better — Hybrid and Home Office Edition
Microsoft Teams has greatly helped facilitate our move to remote work and the practical and productive functioning of this work environment. We've recently launched Microsoft 365 Business Voice and have found that this telephony software has also helped replicate the physical workspace in a meaningful way.

Let us help you achieve the same meaningful results and improve your company's efficiency; join one of our experts for a free productivity consult.